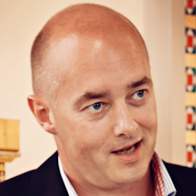 Edward Nickerson
NDH MCP BSc(Hons) first class
About Technicks
Everything you need to know about Technicks Solutions.
Hello – I am Edward Nickerson a freelance front-end and back-end developer located in Lincoln, UK and founder of Technicks. I've been making websites since 1996 before even frames, tables, and animated GIFs were de rigueur. I've been in business since 1994 and work with design agencies, other freelancers and many small to medium sized businesses. I've been specializing in front-end/back-end development, WordPress, and responsive design for several years now, and enjoy a good coding challenge. CSS3 animations are now a favorite of mine, and I enjoy any challenge which helps my clients solve difficult integration problems.
Recent projects include Lockett Bros, Solus Scientific, AMJ Watches, The Ritz Hotel London and Vaillant Boilers. I enjoy staying busy!
HMTL

100%

100%

CSS3

100%

100%

PHP

100%

100%

Javascript and jQuery

100%

100%

WordPress Development

100%

100%

Responsive Design

100%

100%

WooCommerce, Magento and Other Shopping Cart Frameworks

100%

100%

Mobile Development – Java, C and Phonegap

100%

100%

Foundation/Bootstrap and most Frameworks

100%

100%

Legacy Coding in Pascal, Basic, Fortran, Cobol, Flash, Delphi and Assembler

100%

100%
Our other core service is the setup, management and configuration of dedicated, shared and virtual servers. We are LAMP specialists – which stands for:
Linux – The server operating system
Apache – The software used to server up web pages
MySQL – The database used to store information about your website
PHP – The programming language that make the above three work together.
If you have a website managed by us, you can rest assured it will be hosted on our own, managed shared server – a service we have been offering for over 20 years. If you need something more, we can setup, configure and manage a dedicated server or virtual private server to your specifications, complete and secure.
Along with web development, we also manage and look after our customer's domain names. We encourage the use of .uk domain names, as we are a UK business and so are most of our clients. If, for some reason you are not happy with the way we manage your domains, you are able to escalate your enquiry directly with Nominet, who are the authority for .uk domain names. For details on their complaints procedure please click here. You need to be aware that by having a .uk domain name, you are agreeing to Nominet's term and conditions. We always invoice domain names three months before their expiry date. If, for some reason, domain names remain unpaid after this time, you can expect to lose them.
We do not have a control panel for you to manage your domains directly, as all our customers are dealt with on a face to face basis. Nominet are very particular about the quality of their data, so the best way to confirm it on their behalf, is to meet you at your place of work. We do not look after domains for anyone, unless we know them. We also believe in brand values, your domain name is too valuable to entrust to someone you have not met.
If you need us to do something with regards to your domain, please contact us using the above form, at info@technicks.com or on 01522 542520. We will normally get back to you straight away, but we shall always aim to have dealt with your enquiry within three business days.